Status Alerts
ALERTS
All Systems Normal
---
ANNOUNCEMENTS
Summer SmartLab Sessions
Upon popular request, NDCDE will be offering a summer SmartLab Session from June 19th - August 9th. NDCDE's SmartLab course utilizes hands on project based learning to address standards for technological literacy and 21st century skills. Students will use a combination of face-to-face learning at NDCDE's SmartLab and self-paced online assignments to examine eight specific areas including alternative and renewable energy, circuitry, computer graphics, digital communications, mechanics and structures, robotics and control technology, scientific data and analysis, and software engineering. Students will demonstrate mastery by showing evidence through project presentations that will be combined into a cumulative portfolio.
Click here for more information.
Posted 04/28/2018
---
NDCDE Expands Course Catalog With New Tech Offerings and American Sign Language
The North Dakota Center for Distance Education (NDCDE) is pleased to announce the addition of six new courses to our catalog. Included among them are three new blockbuster technology courses.
---
Cybersecurity 1a: Foundations (HCO1211B)
We depend more and more on the technologies we interact with every day, and we put more and more of our personal data out there online. Can all of that data really be kept "secret"? We all need to know more about how to protect our personal information, especially given how much we rely on and use our network devices and media. In this course, students will learn about the various parts of a computer, how they work together, and how they can manipulate them to keep data safe. Students also dive into the tools, technologies, and methods that will help protect them from an attack and discover the many opportunities in the rapidly growing field of cybersecurity. (Prerequisites: None)
Posted 07/03/2018
---
Cybersecurity 1b: Defense Against Threats (HCO1212B)
In this course, students will learn how to unmask the cybersecurity threats around them by understanding hackers and identifying weaknesses in human online behavior. Students will learn to avoid the various types of cyber attacks, including those to social media accounts, and to predict the potential legal consequences of sharing or accessing information that they do not have rights to use. Students will dig into these crimes in depth by taking a look at cyber forensics and other cybersecurity careers. In a world where such threats have no boundaries, cybersecurity will undoubtedly play an increasingly larger role in our personal and professional lives in the years to come. (Prerequisites: None)
Posted 07/03/2018
---
Animation (HAR1251B)
This may be the ideal course for students who are inherently creative with an eye for drawing and sketching. In this course, students will learn how 2D animation creates movement in a two-dimensional artistic space, along with the necessary skills to do just that. 2D Animation will give them the tools to conceptualize and bring their animation dreams to life! Using a variety of software and design programs, they'll have the power to transform their creative notions into reality! They'll design, define, and complete a variety of digital design projects including creating their own website! Learning about 2D Animation could lead to a thriving career in the growing world of technology and animation! (Prerequisites: None)
Posted 07/03/2018
---
Photojournalism, First Semester (HAR1241B)
A powerful image can tell an eloquent story without words. Students in Photojournalism will be introduced to some of the pioneers who set the standards for this unique way of storytelling. As they study the principal types of photojournalism and the ethical responsibilities a photojournalist has behind the lens, students will develop their own storytelling skills through their writing and their photographs. (Prerequisites: None)
Posted 07/03/2018
---
Photojournalism, Second Semester (HAR1242B)
Students who like what they experienced in the first semester of Photojournalism can dive back in for more with this course. (Prerequisites: Photojournalism, First Semester)
Posted 07/03/2018
---
American Sign Language 1a: Introduction (HHC1071B)
In American Sign Language 1a, students will learn how to communicate in the real-world using sign language and receive an introduction to deaf culture and the global deaf community. They will also explore the importance of language structure, facial expressions, and body language, all of which play a major role when communicating using ASL. (Prerequisites: None)
NDCDE is anticipating that a second semester of American Sign Language will become available in the Fall of 2018. Further details and enrollment options will be announced at a later date.
Posted 07/03/2018
---
NOTICES
Prairie Public Interviews NDCDE Director Dr. Alan Peterson
Tune in to Prairie Public Radio's Main Street with host Doug Hamilton and NDCDE State Director Dr. Alan Peterson. Their conversation covers NDCDE's services, history and a new "Intro to Unmanned Aircraft Systems" course for high school students.
Click here to listen to the podcast.
Posted 11/17/2017
---
ND Rural Schools Expand Class Offerings Through Online Courses
The following article is from Blair Emerson of the Bismarck Tribune published Nov 18, 2017.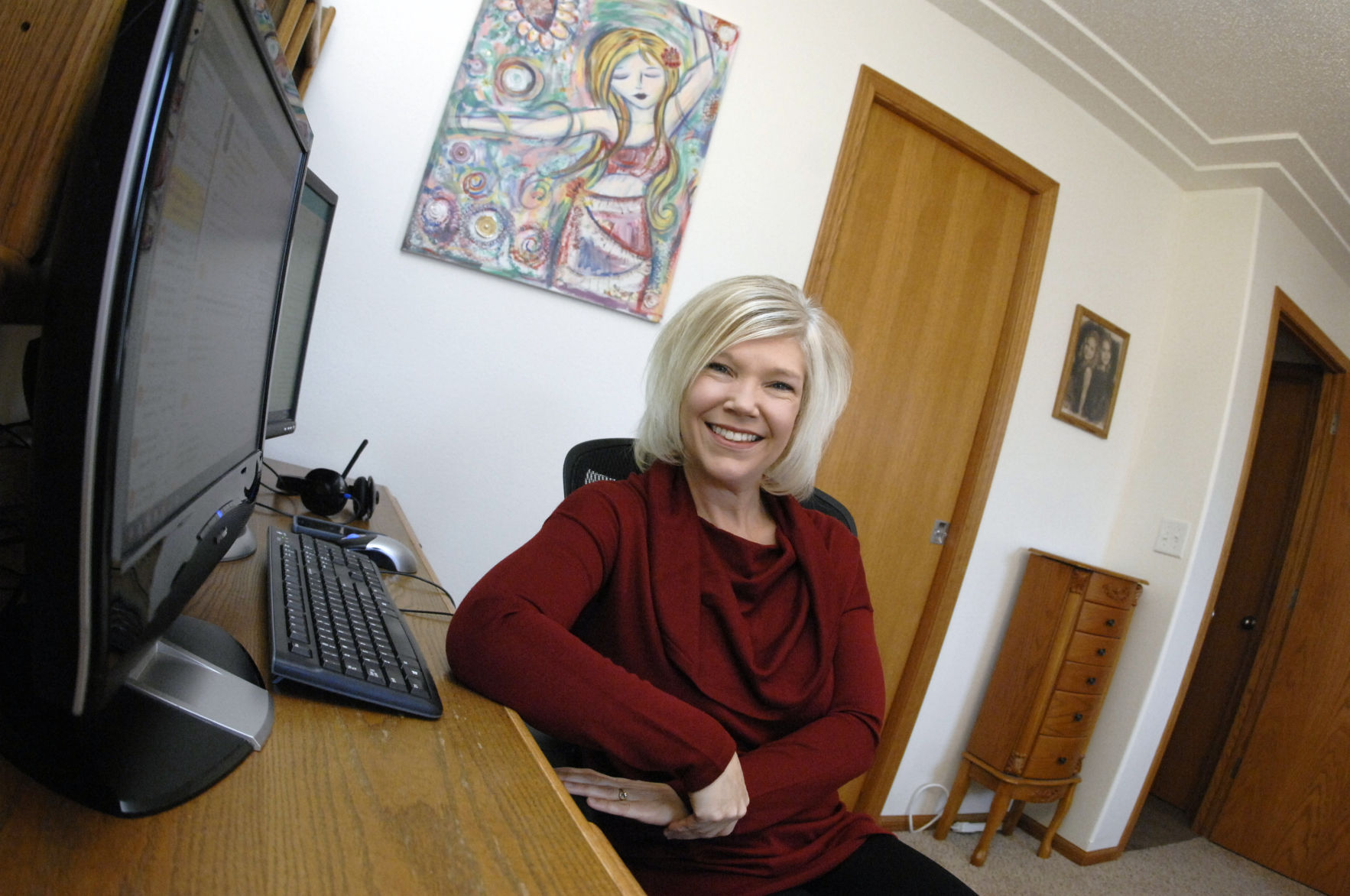 Shannon Dillman teaches her online class for the North Dakota Center for Distance Education from her Bismarck home. Mike McCleary / Bismarck Tribune
Posted 11/22/2017
---
Nelson Ag Academy Student TV Interview
Former Nelson Ag Academy student Tienna Canen was interviewed by RFD-TV and did a great job talking about the academy and her future in Agriculture. Thanks to RFD-TV and Tienna for such great work!
Posted 09/22/2017
---