Status Alerts
ALERTS
All Systems Normal
---
ANNOUNCEMENTS
New Releases
- Unmanned Aircraft Systems
- Cybersecurity
- National Security
Students can now enroll in these newly released courses.
Introduction to Careers in Unmanned Aircraft Systems (HAV1001B)
The Unmanned Aircraft Systems (UAS) industry is undergoing explosive growth and will remain one of the most viable and lucrative potential career fields in the world for years to come. Students of high school age have been given a unique opportunity by the Federal Aviation Administration (FAA) to explore and pursue career interests in this field. The FAA now permits anyone age 16 and older to test for a Remote Pilot Certificate. Obtaining this certificate is the first step towards building a successful career in the UAS industry. This course provides basic foundational information to students interested in learning about the UAS industry and provides an introduction to potential career paths in the industry. The course is self-paced but designed to be completed in 20 weeks. This course will position students for continuing coursework in preparation for the FAA Part 107 certification exam, which is the exam that is required to obtain the Remote Pilot Certificate.
Posted 12/26/2017
Cybersecurity (HCO1191B)
Ever wonder what it's like to be a hacker? Or think about who is trying to steal your passwords while you're shopping online using the free Wi-Fi at your local coffee shop? Can someone be watching your personal, private information? Can anything be kept "secret" online? We depend more and more on the technologies we interact with every day. This creates the need for increased system and network security measures. And, it means we all need to know more about how to protect valuable and vulnerable information. This course introduces you to the tools, technologies, and methods needed to protect online information and addresses how these issues are impacting safety and rights on a global and personal level. Learn what exciting career possibilities await you in the new and high-demand field of cybersecruity.
Posted 11/02/2017
National Security (HGE1051B)
Do you know what it takes to keep an entire nation safe? It not only requires knowledge of how to handle disasters, but it also demands a cool head and tremendous leadership abilities. In National Security, you will have the opportunity to learn about the critical elements of the job, such as evaluating satellite information, analyzing training procedures, assessing military engagement, preparing intelligence reports, coordinating information with other security agencies, and applying appropriate actions to various threats. Put yourself in the position of the country's decisive leaders and develop your own knowledge base and skill set necessary to meet the requirements of our nation's most demanding career.
Posted 11/02/2017
---
NOTICES
Prairie Public Interviews NDCDE Director Dr. Alan Peterson
Tune in to Prairie Public Radio's Main Street with host Doug Hamilton and NDCDE State Director Dr. Alan Peterson. Their conversation covers NDCDE's services, history and a new "Intro to Unmanned Aircraft Systems" course for high school students.
Click here to listen to the podcast.
Posted 11/17/2017
---
ND Rural Schools Expand Class Offerings Through Online Courses
The following article is from Blair Emerson of the Bismarck Tribune published Nov 18, 2017.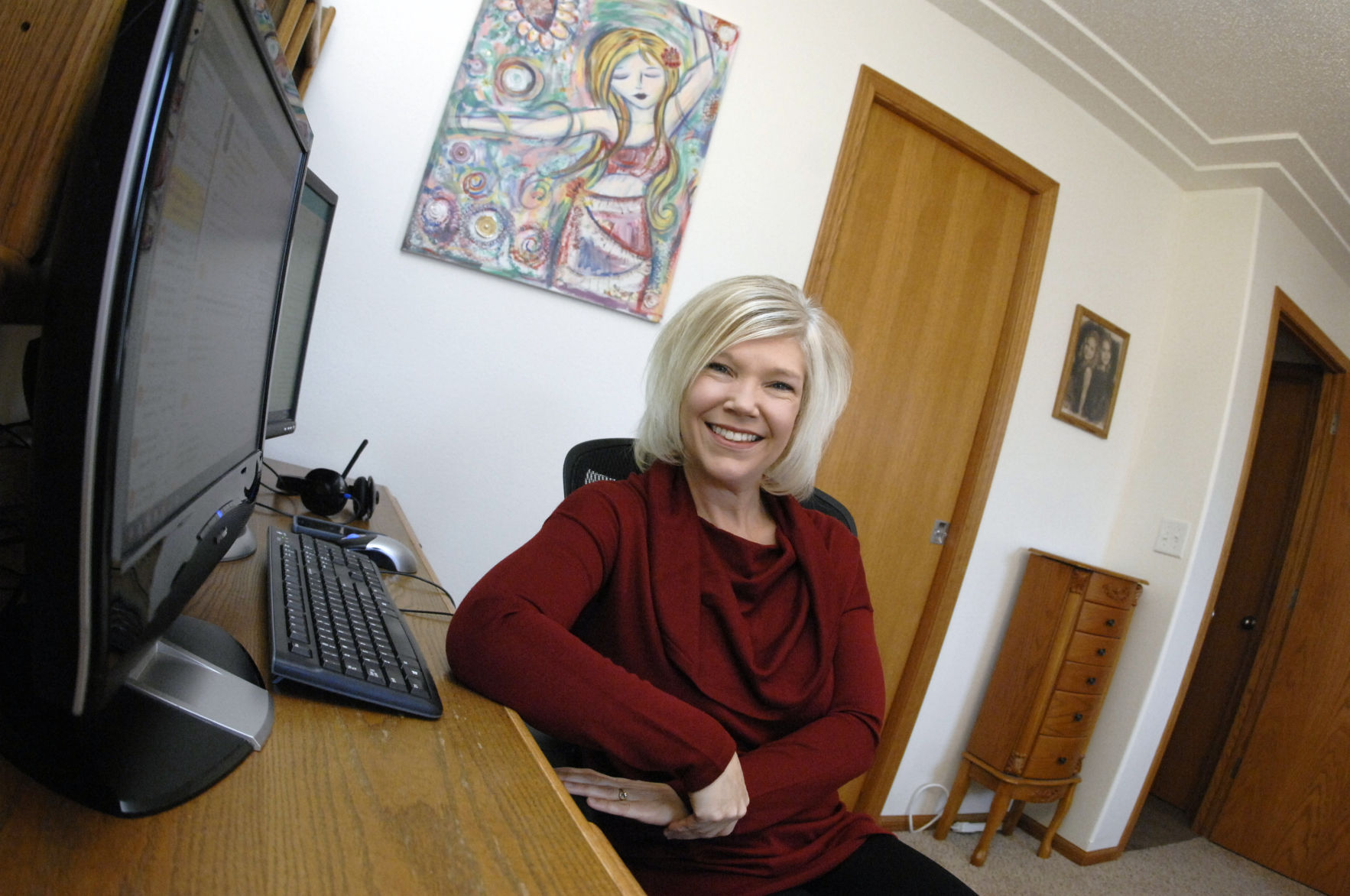 Shannon Dillman teaches her online class for the North Dakota Center for Distance Education from her Bismarck home. Mike McCleary / Bismarck Tribune
Posted 11/22/2017
---
Nelson Ag Academy Student TV Interview
Former Nelson Ag Academy student Tienna Canen was interviewed by RFD-TV and did a great job talking about the academy and her future in Agriculture. Thanks to RFD-TV and Tienna for such great work!
Posted 09/22/2017
---